Search Auto Parts for SATURN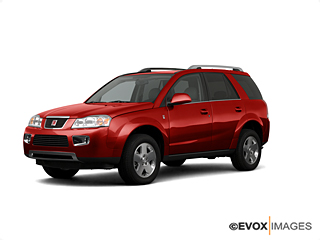 Used Auto Parts for Saturn Fans
The demand for Saturn used car parts is definitely high for the Saturn owner. Saturn released its first Saturn models in 1991 with the Saturn SC, SL, SW, soon to follow Saturn added several new and interesting autos, SUV's and Vans including The Aura, ION, Vue, Relay, Outlook and Sky although GM stopped producing the Saturn in 2010 but this hasn't stopped the Saturn Fans from doing everything possible to keep their autos moving. Purchasing recycled auto parts from AutoPartSearch.com can help you maintain or repair your Saturn in no time flat. We have access to thousands of used auto parts from the best auto salvage yards in the US. and Canada. Our online site allows you to search, purchase and have your parts delivered all with the click of a button. If you are having trouble locating a part online our excellent customer support team will look far and wide to locate it for your to get your Saturn back out cruising the highway.
OEM and AfterMarket Saturn Parts
Saturn production was terminated in 2010 and OEM parts are no longer being manufactured. If you are having difficulty trying to locate an OEM part you may have to consider replacing it with an high-quality aftermarket part or consider a used car part option.
AfterMarket parts for Saturn may be the only viable option to purchasing a new auto part for your replacement needs. If you are looking to increase engine performance or change the body style an aftermarket part will be your best go-to item. We do sell aftermarket parts on our website and these options can be found within our inventory of parts. Make sure to consider match requirements. If you need details about specifications of the aftermarket parts please contact our customer support members.
Recycled Auto Parts make for a clean world
The use of reclaimed auto parts helps reduce the impact of greenhouse gases, prevents dangerous chemicals seeping into groundwater and lessens the amount of waste in our landfills and oceans. When you purchase a recycled car part you are doing your part to contribute in making our planet a cleaner place.
Can't find what you are looking for? Try searching by one of these methods below.