Search Auto Parts for FORD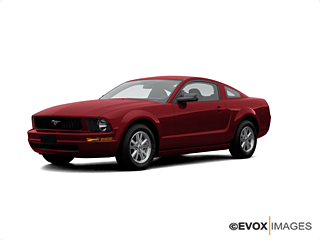 Find Ford Used Auto Parts Fast
Ford Motor Company is America's #2 manufacturer of automobiles, selling a wide range of trucks and automobiles. Ford's lineup of autos include the Ford Fusion, Fiesta, Focus, C-Max, Fusion, Mustang and familiar discontinued models Escort, GT, Crown Victoria and Thunderbird. Ford also markets Trucks featuring their best selling F-Series Trucks, Super-Duty Trucks and Transit Vans. SUV's include the Escape, Edge, Flex, Explorer, Expedition and the discontinued Ford Ranger truck and Excursion SUV. AutoPartSearch.com 's vast range of auto salvage yards make finding recycled auto parts for your Ford auto or truck quick and easy.
Recycled Ford Auto Salvage Yard Parts
Choosing used car parts or used truck parts from auto salvage yards may be the perfect solution if you need low-cost options. Recycled auto parts come from autos that can no longer be driven but still have good working quality parts that can be reused. Many used auto parts last for years and can potentially serve another Ford. Recycled parts were factory installed parts originally so they are a direct match to your old auto part. Buying a used part costs less and can help those with budget concerns.
Aftermarket Ford Parts
Aftermarket auto parts are compatible parts for Ford autos marketed by an outside manufacturer. This type of auto part does not come from an auto salvage yard, they are built to have the same performance as the original part. Research is needed to make sure that this type of part is compatible or matches the parts needed. Some aftermarket parts are built to increase car performance. Aftermarket parts cost less than an original but may not fit or have the same warranty as original parts.
OEM Ford Recycled Parts from Junk Yards
AutoPartSearch.com also carries OEM ("Original Equipment Manufacturer) Ford factory-built parts. OEM parts are an exact match/fit to original parts and may be warrantied. Choosing this type of part will be the most expensive to purchase.
Can't find what you are looking for? Try searching by one of these methods below.